How To Download Aadhar Card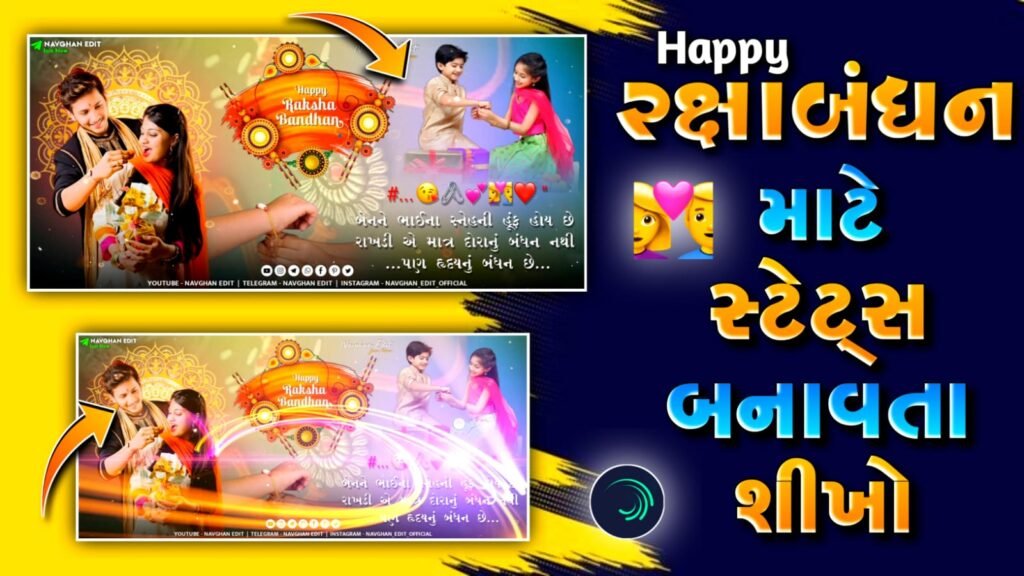 Downloading your Aadhar card is a straightforward process that can be done online through the official website of the Unique Identification Authority of India (UIDAI). The Aadhar card is a crucial identification document in India, and having a digital copy can be useful for various purposes. Below, I'll guide you through the steps to download your Aadhar card:
Step 1: Visit the UIDAI Official Website:
Go to the official UIDAI website by typing "https://uidai.gov.in/" in your web browser's address bar and press Enter.
Step 2: Find the "Download Aadhar" Option:
On the UIDAI homepage, look for the "Download Aadhar" option. You can usually find this under the "Get Aadhar" or "Aadhar Online Services" section.
Step 3: Enter Aadhar Details:
Click on the "Download Aadhar" link. This will take you to the Aadhar download page, where you'll need to enter your 12-digit Aadhar number or Enrollment ID, along with the security code (CAPTCHA) displayed on the page.
Step 4: Request OTP:
After entering the required details, click on the "Request OTP" button. An OTP (One-Time Password) will be sent to the mobile number linked to your Aadhar.
Step 5: Enter OTP:
Check your mobile phone for the OTP. Enter the OTP in the designated field on the website.
Step 6: Verify OTP and Download:
After entering the OTP, click on the "Verify & Download" button. This will initiate the process of downloading your Aadhar card.
Step 7: Open PDF Aadhar Card:
Once the verification is complete, your Aadhar card will be downloaded in PDF format. You can open and view the PDF using a compatible PDF viewer software.
Step 8: Enter Password to Open PDF:
To enhance security, the downloaded Aadhar PDF is password-protected. The password is a combination of the first four letters of your name in CAPITAL letters followed by your birth year. For example, if your name is "John" and your birth year is "1990," the password would be "JOHN1990."
Step 9: Print or Save the PDF:
After opening the PDF, you can print a hard copy of your Aadhar card or save it on your computer or smartphone for future reference.
Tips and Considerations:
Protect Your Aadhar: Treat your downloaded Aadhar card with the same level of confidentiality as the physical copy. Avoid sharing it with unauthorized individuals or websites.
Official UIDAI Website: Only download your Aadhar card from the official UIDAI website to ensure the security and authenticity of the document.
Mobile Number Linking: Ensure that your mobile number is linked to your Aadhar for OTP verification. If your mobile number is not linked, you'll need to visit an Aadhar Enrollment Center to update it.
Keep Mobile Phone Handy: You'll need access to your mobile phone to receive the OTP during the download process.
Verify Details: Once you download the Aadhar card, review the information to ensure its accuracy. If you find any errors, you can get them corrected by visiting an Aadhar Enrollment Center.
Digital Aadhar: The downloaded Aadhar PDF is considered a legally valid document and can be used for various official purposes.
Offline Aadhar: If you need a physical copy of your Aadhar card, you can also order one to be delivered to your registered address through the official UIDAI website.
Troubleshooting and Additional Tips:
Use the Correct Aadhar Number or Enrollment ID: Double-check the Aadhar number or Enrollment ID you enter. Ensure that it is accurate and matches the information on your Aadhar card or enrollment slip.
Check the CAPTCHA: Enter the characters from the CAPTCHA image accurately. If the characters are difficult to read, you can click on the "Try another" button to generate a new CAPTCHA.
OTP Delays: Sometimes, OTP delivery may be delayed due to network issues. If you don't receive the OTP promptly, you can wait for a few minutes or try the process again later.
Mobile Network Issues: Ensure that your mobile phone has a stable network connection to receive the OTP. If you're in an area with poor network coverage, consider moving to a location with better reception.
Verify Mobile Number: Make sure that the mobile number linked to your Aadhar is active and functional. If you've changed your mobile number, update it at an Aadhar Enrollment Center before attempting to download the Aadhar card.
Browser Compatibility: Use a modern web browser to access the UIDAI website. Sometimes, older browsers may not display the website correctly or may encounter technical issues.
Disable Pop-Up Blockers: If you're not seeing any response after clicking buttons, it's possible that your browser's pop-up blocker is preventing certain windows from opening. Temporarily disable the pop-up blocker for the UIDAI website.
Clear Browser Cache: Clear your browser's cache and cookies before attempting the Aadhar card download process. This can help resolve any caching issues that might affect the functionality of the website.
Use a Secure Network: Avoid using public Wi-Fi networks or shared computers when accessing your Aadhar information. Use a secure and trusted network to protect your personal data.
Contact UIDAI Helpdesk: If you encounter technical difficulties during the download process, you can contact the UIDAI helpdesk for assistance. They can provide guidance and support to resolve issues.
Downloading Aadhar Card Using mAadhar App:
In addition to downloading your Aadhar card from the official UIDAI website, you can also use the mAadhar app, an official mobile application provided by UIDAI. Here's how:
Download and install the mAadhar app from the Google Play Store or Apple App Store.
Open the app and create a password to secure your mAadhar profile.
Link your Aadhar to the app by entering your Aadhar number or scanning the QR code on your physical Aadhar card.
Once linked, you can view and download your Aadhar card in the app. The app also provides a password-protected digital version of your Aadhar card for convenience.
Security and Privacy Considerations:
Protect Your Password: If you're using the mAadhar app, choose a strong password that you can remember but is difficult for others to guess.
Logout: Always log out of the app or the UIDAI website after you've completed your tasks to prevent unauthorized access to your Aadhar information.
Be Cautious of Sharing: Avoid sharing your Aadhar card or downloaded PDF with anyone unless it's required for legitimate purposes.
Use Secure Devices: Download and access your Aadhar card from secure and trusted devices to ensure the safety of your personal information.
Update Registered Mobile Number: If you've changed your mobile number, update it at an Aadhar Enrollment Center to receive important notifications and OTPs.
Remember that the Aadhar card is a sensitive document containing personal information, so it's essential to handle it with care and protect it from misuse. Always follow official procedures and use trusted sources when dealing with Aadhar-related activities. If you have any concerns or questions, it's advisable to contact the UIDAI helpdesk or visit an Aadhar Enrollment Center for assistance.